Between 2004 and 2009 or so, I was really interested in working with bands. One site lead to another and I got to work with some great artists. I don't really do this sort of work anymore, but it was fun and I'm still proud of the work.
At that point it made sense for bands of all sizes to invest in producing a site that embodied what they were about and allowed them to let fans know what they were up to. I don't think that's the case now. There are so many free or low-cost options to connect with their audience, I don't think it makes sense to build or design something from scratch.
---
At the beginning of college my friends and I got really into the Detroit cow-punk band Goober & The Peas. They'd been around for a while, but promptly broke up at the height of our interest. Several years later, the band's leader formed a new band that made beautiful music. I offered to help in any way possible.
---
Website for singer/songwriter Josh Ritter. He called me a horse of a man. I think he meant it as a good thing.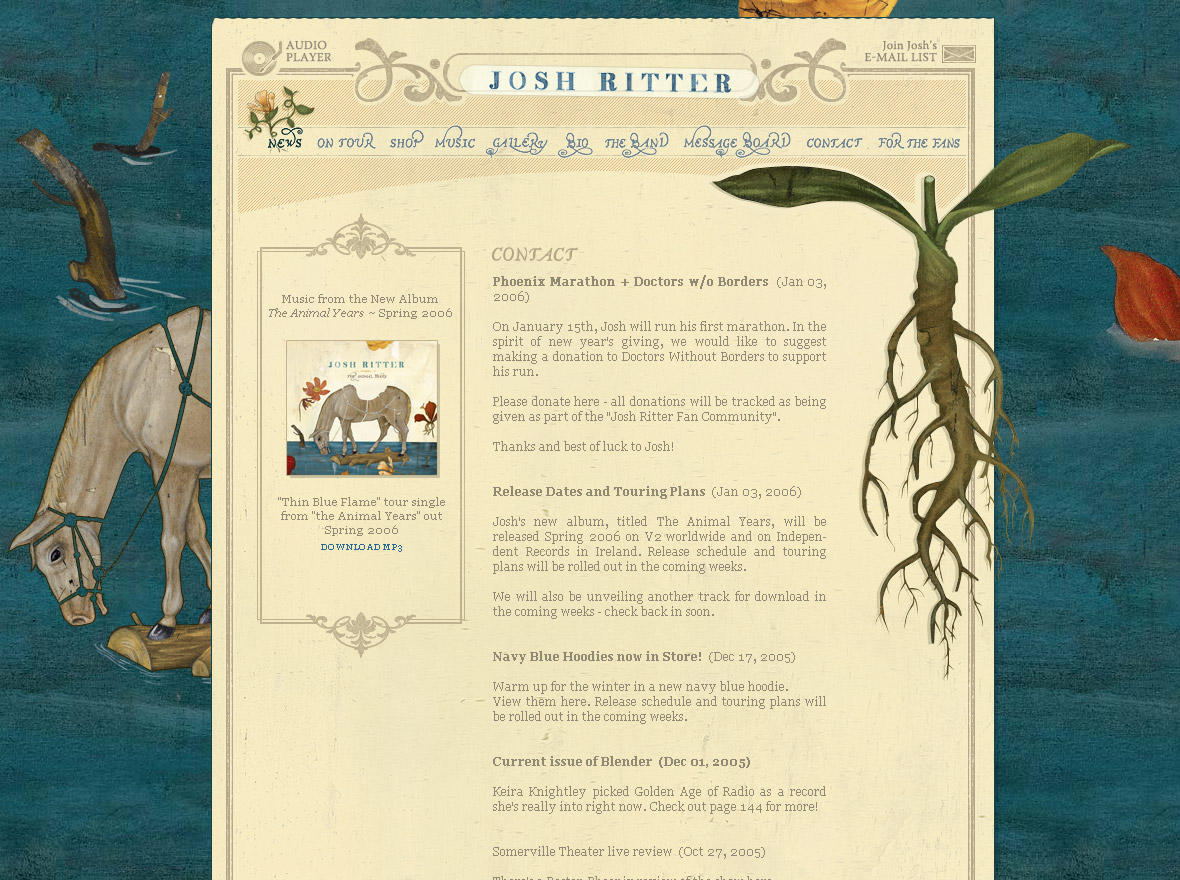 ---
Website for the musician, Brendan Benson. Brendan has been making great solo music for many years as well as with the Raconteurs.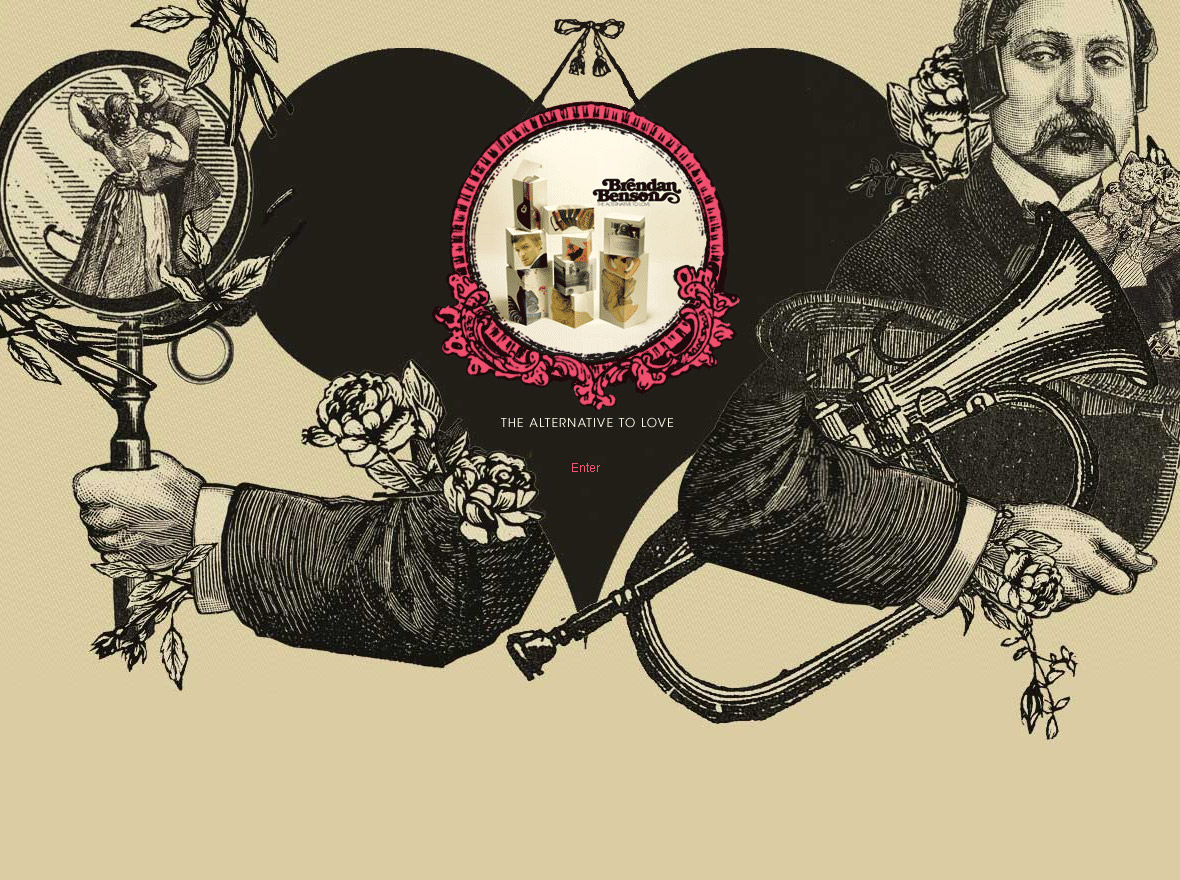 ---
The Citizens Band is a musical troupe with a rotating cast of singers, musicians and performers.
---
Press Here is a publicity agency representing many of the leading rock artists.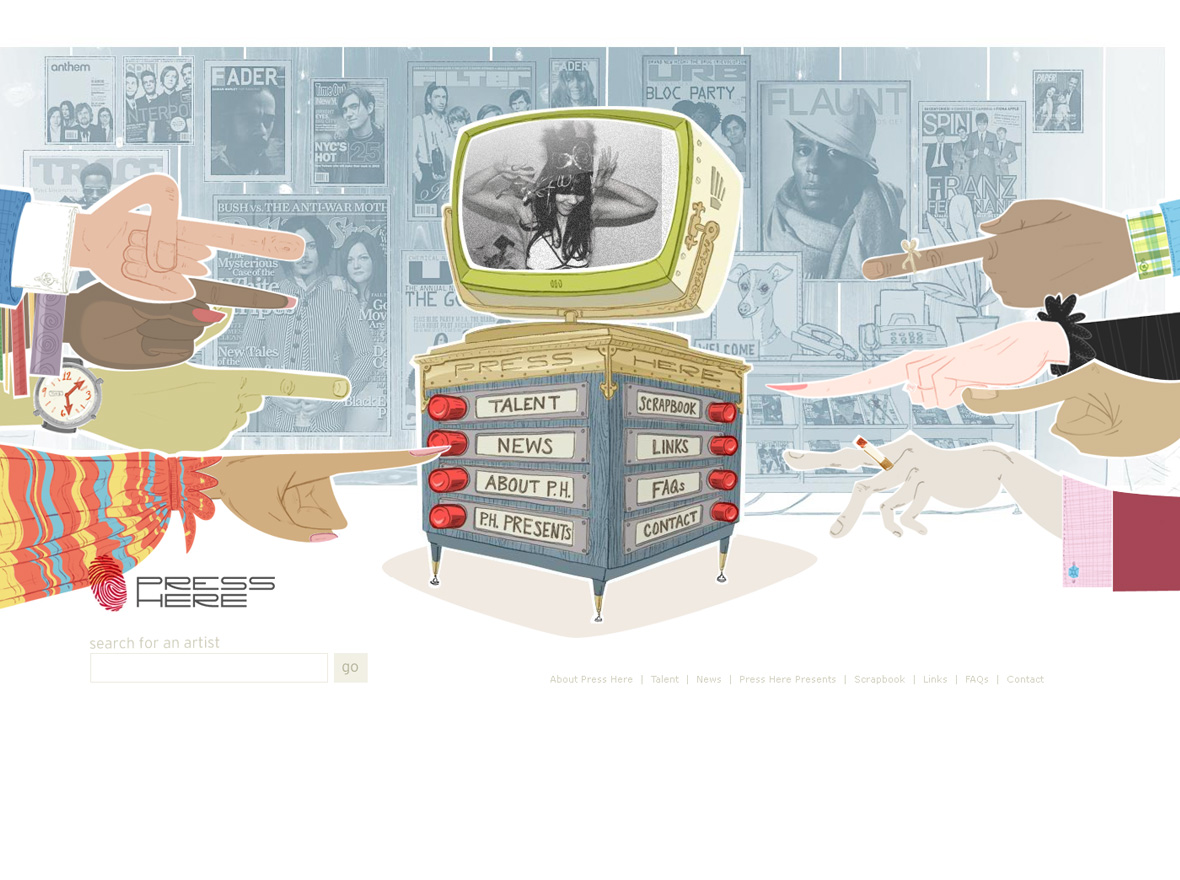 ---
Website for the L.A.-based rock band. This work was featured in 1000 Music Graphics from Rockport Publishing.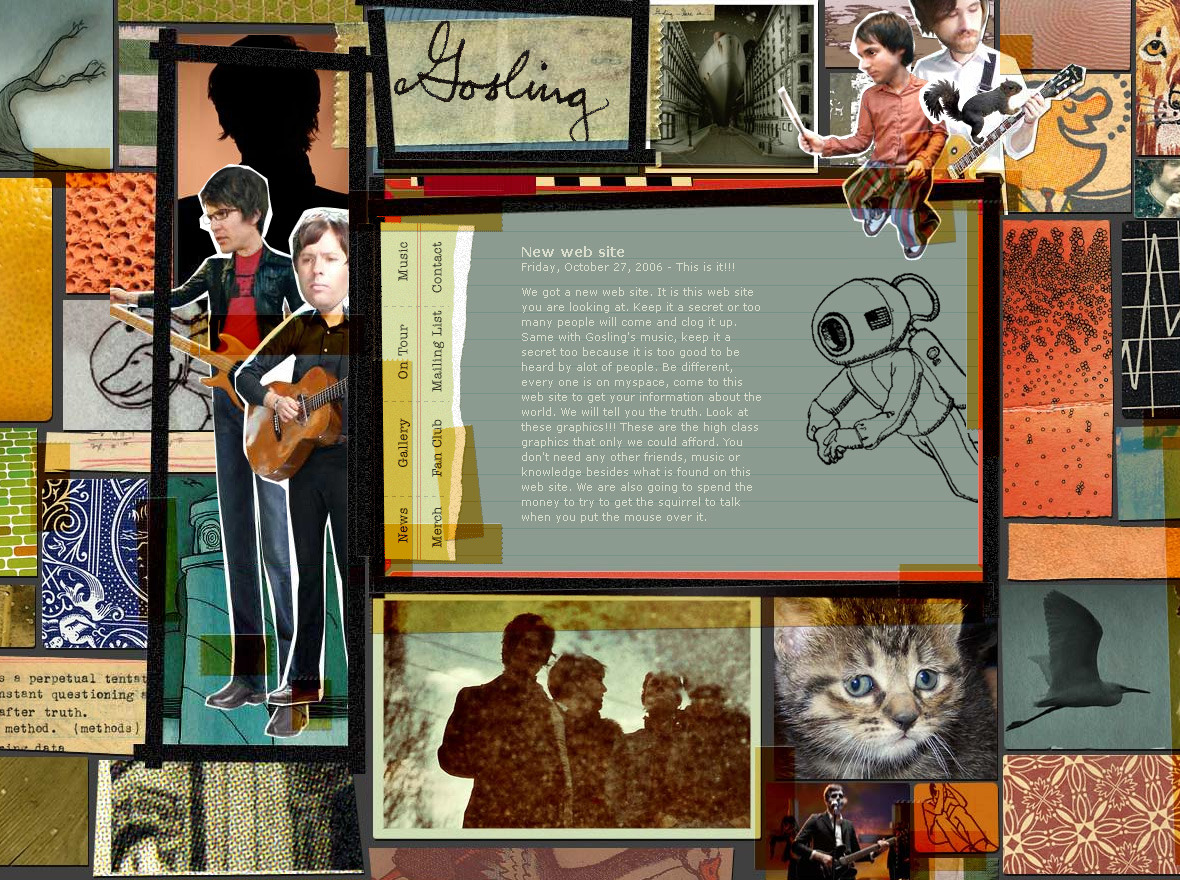 Filed under: